Pricing and Percentages
Pricing and Percentages Prices are usually set up to 50% of the original price, depending on condition, brand, and popularity of an item. Sellers receives 40& on the sold item.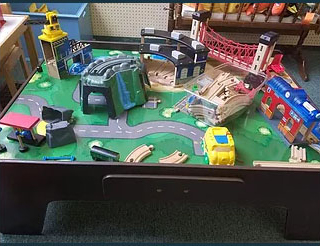 Collecting your Proceeds
You are responsible for checking your account. You may call or come in at any time. Checks are available at any time. You may let your account accumulate or you may apply your balance toward in-store purchases. We do not mail checks unless arrangements are made ahead of time. We will deduct $0.50 for postage.
Unsold Items
Items that have not sold by the end of the season may be picked up by the consignor. Items not picked up will be donated. Please mark your calendars if you wish to pick up your items.
Consignments Terms
Items may be consigned for an entire season. After 30 days, items will be reduced by 20%. After 60 days by 40%, and after 90 days 60%. Wee Repeat makes periodic markdowns during sale periods to help sell the maximum number of your items. Wee Repeat has clearance sales at the end of each season when remaining items will be sold at 50% off or less.